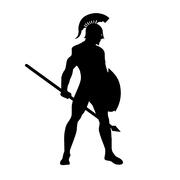 Nick Hagood
Spartan Training & Coaching
Owner, Trainer, and Coach
Specialized in building muscle, sculpting asses & losing fat. Currently taking online clients. Contact me to get started.
I will help you reach your goals in the fastest way possible, with 100% customized training & diet targets to suit your individual needs, lifestyle, and schedule. Let's go over any questions you may have about training or online coaching.
"I came to Nick knowing absolutely nothing about fitness; it had been years since I had even stepped foot into a gym. My main goal that I wanted to achieve was to grow a big fat ass. Besides that, just general fitness but mainly I wanted a big ass.
First day with him I was really nervous since I had no idea what any of the machines were. I was asking a bunch of questions and he answered every single one of them without making me feel dumb for not knowing. He definitely pushed me but not to the point where I felt like giving up. I was definitely sore for the next few days though.
Fast forward to now, having worked with him for about 8 months, the work capacity that he has me doing now is MUCH more intense. Especially on leg days (aka booty days) I'm in there for 2+ hours. I've seen amazing results and major improvements in my general physique and especially my ass (which is exactly what I wanted). I have a good understanding now of good form, how to structure workouts, that kind of thing. Working with Nick has built my confidence both in the gym and out of the gym."
- May-lynn T.
"If you're looking for a trainer who will push you to your limits and get you the results you want, Nick is going to be your guy.
I met Nick a few years ago when I first started to get more serious about my training. I was looking for a trainer at the time that would be able to get me to the goals I set and motivate me along the way. I had seen him working with another client and how hard he pushed them and the results they got across a few weeks. Right then I knew I had to get on board.
Nick helped me achieve my goals of weight loss, fat loss, and strength building. He worked with me closely and was invested in my goals as much as I was, even going as far as to research different routines that might work better for me and even looking into strongman style training which had started to interest me at the time. With his guidance I was able to put up numbers I never thought possible and showed me how fun it could be to hit these goals. With his help I even entered a competition, something I never thought I would do in my life.
Over the years I've worked on and off with Nick as my schedule allows, but he has never failed to get me the results I was looking for at the time."
- TJ T.
"I stayed with Nick for a full year, and I am 200% satisfied.
If you are ready for a challenge and commitment for your fitness, he is the guy worth every money and time spent. I started PT with Nick in January because of my wedding in July, and he was so good that I stayed with him even after the wedding for another 6 months.
I was already active and a regular at the gym but I wanted an extra push because I tend to do the same types of movement for my workout. I asked for a PT who will give me a WORKOUT workout, not a mellow exercise workout, and Nick surely did what I asked for.
He is knowledgeable and extremely helpful on achieving your fitness goal. He is very good at pushing you through and keeping you to stay motivated. I found it most beneficial that he makes me do types of workout I wouldn't normally do if I was on my own, like interval cardio and body weight workout, and that he can adjust intensity to my body condition each day.
He will mix it up so there is a good balance between weight lifting, interval cardio, core, and body weight workouts. He incorporated boxing days in our workout so I get a full day of cardio too, which is ridiculously intense but feels amazing afterwards.
He is also such a good company when working out together and fun guy to converse with in between sets. He genuinely cares about his clients and works to build good relationships with them as long as the efforts he puts in are reciprocated with hard work by his clients.
Nick is and will be my go to trainer whenever I need an additional push, and I cannot wait to work with him again."
- Jungah C.
"I started training with Nick end of February 2018 on the suggestion from the gym staff that he was the best.
I only stopped in December 2018 due to financial reasons.
Nick listened to me, talked with me, and helped me to become healthier than I have been in years.
He will push you as hard as you allow yourself to be pushed and he will make sure you get out of it EXACTLY what you put in.
Anyone who trains with Nick will not regret it!"
- Chelsea B.
"Amazing workouts, amazing results!
Nick knows how to motivate and train you to be the best you can be. It's outstanding to see trainers who take things as seriously as I do when it comes to education and experience.
Trainers like Nick with an extensive background in fitness can help people like me to stay healthy.
Especial thanks to Nick for his help, dedication, and professionalism."
- Sean S.